HYALURONIC FILLER BY VFOPTIMAL FASCIAL REJUVENATION IN 30 MINUTES!
Injectable wrinkle fillers can give you a more youthful look for a fraction of what a traditional facelift costs.
Hyaluronic acid is a natural substance which has a large share in building the extracellular space of our skin, where it plays an important role in water balance as well as in healing. With aging, skin begins to lose hyaluronic acid, collagen, subcutaneous fat and elasticity. As a result, due to the gravitational force and the constant use of the muscles, wrinkles are formed, the face loses its volume and the skin becomes tired and dull.
Hyaluronic fillers solve these issues. Their injection into the skin achieves filling in hollows, lines and wrinkles in less than 30 minutes. Moreover, they can also be used as 'volumizers' by plumping and lifting cheeks, chins, jawlines, and temples; filling out thin lips, and plumping sagging hands.
At VF Laser Clinics we offer the following treatments:
Face Rejuvenation Treatment based on Hyaluronic Acid.
Non Surgical-Non Ablative Nose Job based on Hyaluronic Acid.
Cheek Reshaping.
Lip Augmentation.
Chin Reformation.
WE USE ONLY FDA APPROVED HYALOURONIC ACID FILLERS.
ADVANTAGES OF HYALURONIC FILLERS AT VF LASER CLINICS:
Stimulation of collagen production and tissue regeneration.
Restoration of skin's volume and fullness.
Immediate, long-lasting results.
Non-Invasive Treatment.
Simple and convenient procedure.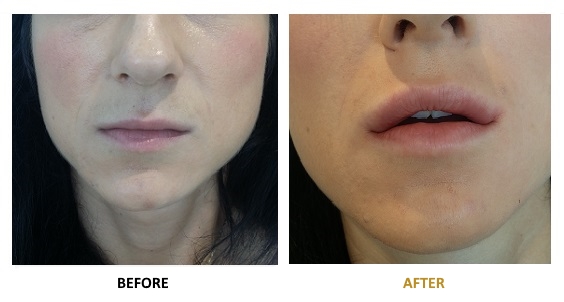 VF LASER CLINICSLeaders in Cosmetic Medicine
Where Science Meets Beauty!
Make the most of your vacation in Greece by treating yourself with advanced anti-aging therapies at unbeatable prices.
Restore your youthful complexion and get rid of excess fat at VF LASER CLINICS! Our world-class consultants, all from top teaching hospitals, will make sure that visiting Greece will be your life changing experience.
Our cutting-edge technology guarantees pain-free non-invasive procedures, zero recovery time and immediately visible results that continue to improve months after the operation. Make the most of your vacation with a same or next day free consultation!
Services specifically designed for tourists:
FACE / Anti-aging Treatments
⦁ Botox
⦁ Hyaluronic Treatment
⦁ Mesotherapies
⦁ Liquid Lift
⦁ Mini Lift
⦁ Neck lift
BODY / One Hour Treatments
⦁ Cryolipolysis
⦁ Brazilian Lift
⦁ Breast Lift
⦁ Arm lift
HAIR TRANSPLANTATION
More than 2.000 tourists changed their lives. You can be the next one!
⦁ FUE
⦁ FUT